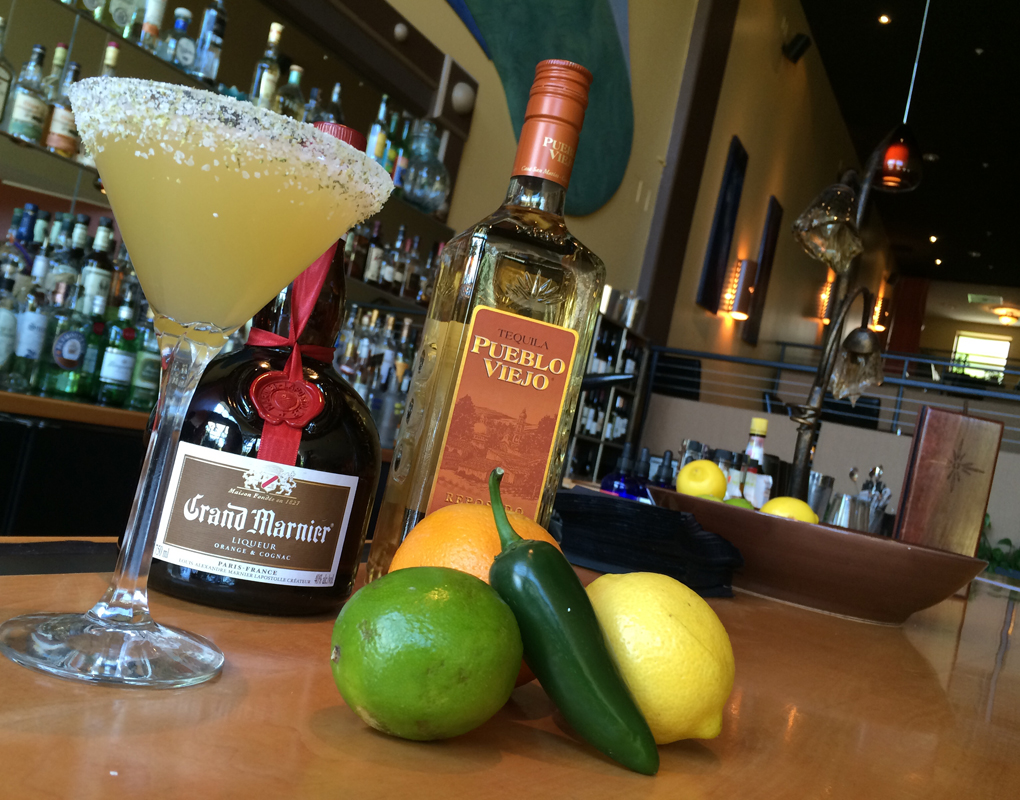 Piña del Fuego
1.5 oz Pueblo Viejo Reposado Tequila
1.5 oz House-Smoked Pineapple Juice
.5 oz Gran Marnier
Citrus
Splash of Simple Syrup
Jalapeno
Lime zest/Salt Rim
This time we're featuring cocktail that's been on the menu for awhile, the Piña del Fuego.
On par in spiciness with a del Alma favorite, the Sergeant Pepper, this drink has a nice spicy and sweet flavor from the jalapeno/pineapple juice combination. While it may not be for people with an aversion to spicy foods, the drink is well-balanced and doesn't overpower with either sweetness or spiciness.
With housemade smoked pineapple juice and lime zest salt rim, you're not likely to find this cocktail anywhere else.
Take a look at our full list of cocktails here.