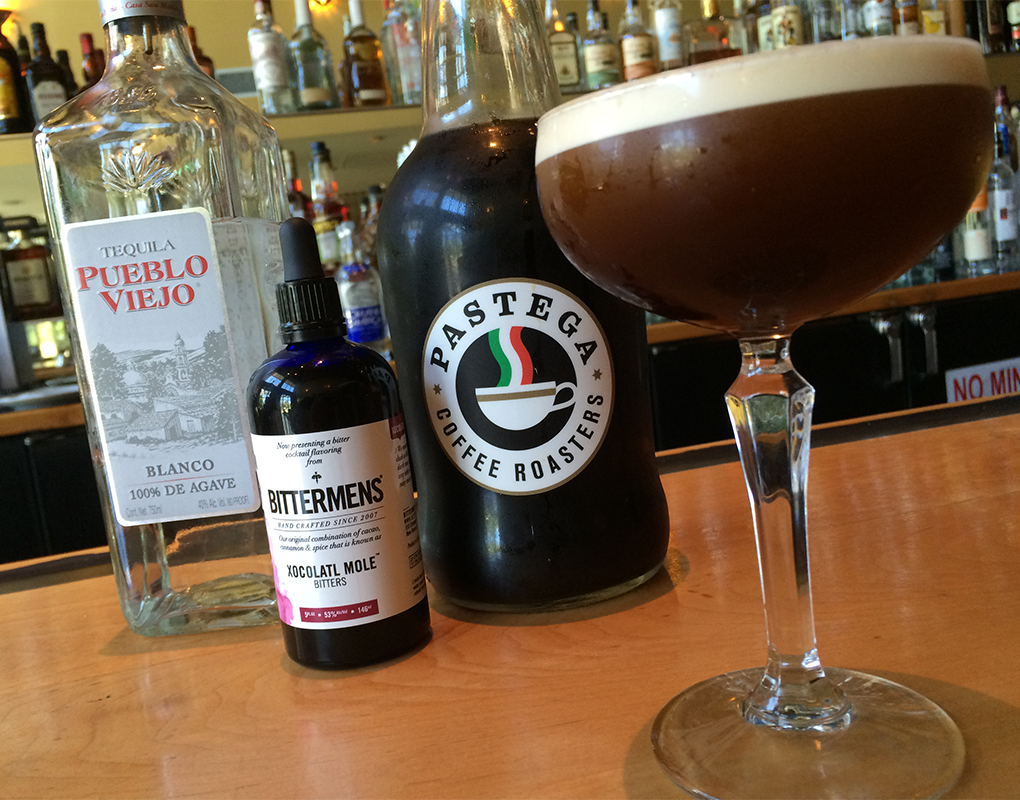 Café Olé
1.5 oz. Pueblo Viejo Blanco Tequila
1.5 oz. Pastega Cold Brew Coffee
.5 oz Turbinado sugar syrup
1 dash Bitterman's Xocolatl Mole Bitters
This month's spotlight, and the newest cocktail on the del Alma menu, is the Café Olé. A perfect beverage for those who are looking for a nicely balanced chilled coffee cocktail.
The cold brew coffee offers a slight sweetness, and less acid to the cocktail that allows the flavor of the coffee to come through without the standard bitterness overpowering the other flavors. The Xocolatl Mole bitters by Bitterman's adds a bit of cocoa, cinnamon and spices that makes this cocktail more than the sum of it's parts. You can read more about this bitters and other Bitterman's products here: (http://bittermens.com/products/xocolatl-mole-bitters/)
Come in and give this a try this summer at del Alma or in Dulce del Alma.